About
The Interactive map
Mapping
All Swiss NGOs have been mapped according to the information they sent and according to all ongoing and current projects. Locations will be constantly updated. Mapping criterias:
Municipality

District

Province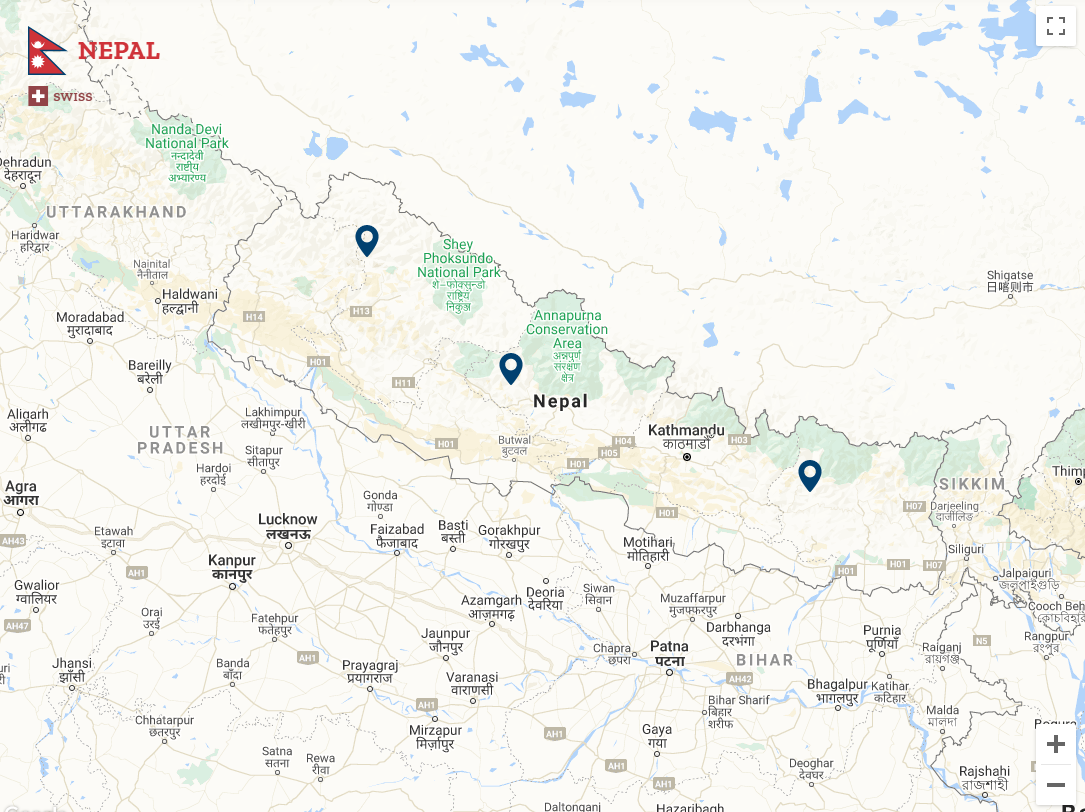 Filters and tags
In order to research in a constructive and time-saving manner, filters have been thought in order to allow anyone to easily search all information in terms of:
Operational Sector

Swiss Cantons

Nepal Provinces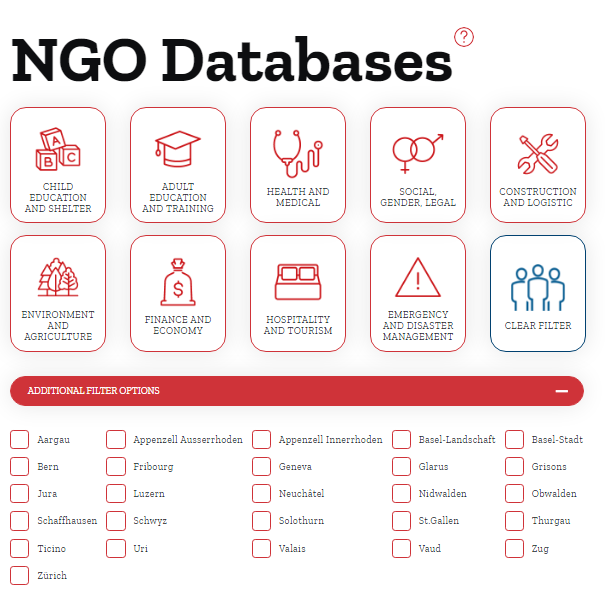 Map modes
Additionally you can switch between Swiss and Nepal maps by toggling the button at the upper left corner of the map!